Destiny Lives on Fairhaven Street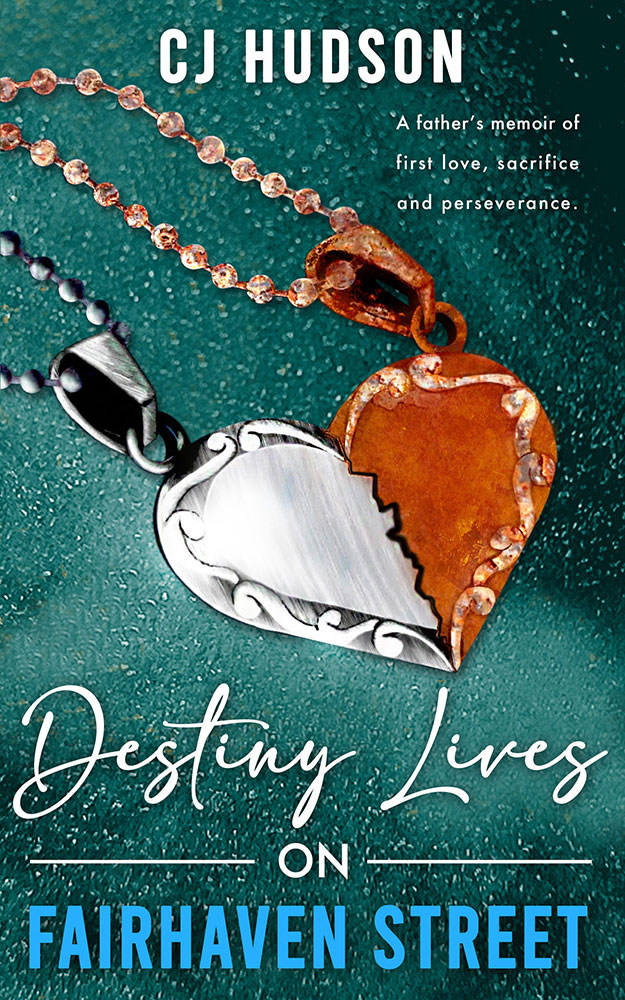 His abusive family tore him away from her. Would destiny be enough to bring him back?
At ten years old, Chris didn't have good looks, a caring family, or a bright future. But what he did have for three years was the love of Danielle, his beautiful neighbor on Fairhaven Street who showed him a glimpse of a life he desperately wanted.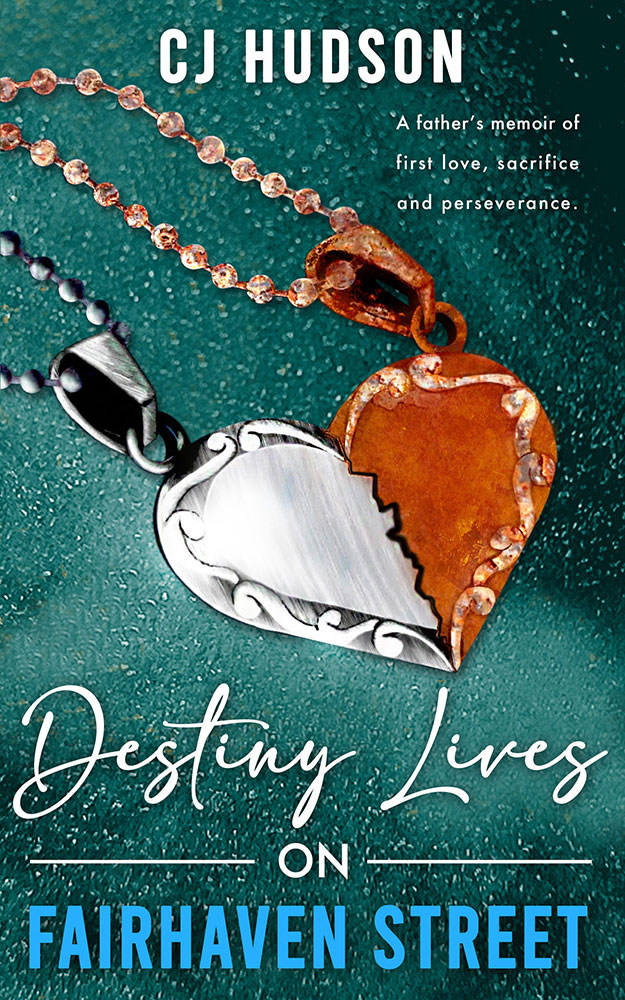 To escape his abusive father, Chris was forced to move out of state with his mother to the icy hills of Michigan. All he could leave Danielle with was half of a heart-shaped pendant and a promise that he would one day return for her. To have any chance of getting her back, he had to end over one hundred years of abuse in his family, something his family claimed he was destined to carry on. All he had to keep him going was his half of the pendant, which tarnished over the years from his refusal to take it off.
Destiny Lives on Fairhaven Street is a touching memoir from author C.J. Hudson of his eight-year journey of preparation to return to the love of his life. Written to his twin sons, his story is a testament to the power of devotion and proof that the life you've always wanted is possible if you never give up.
About the Author: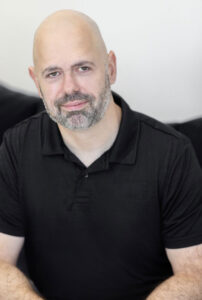 With a shaved head and a salt and pepper beard stacked atop a barrel-chested frame, C.J. Hudson is a well-disguised hopeless romantic. As a teenager, no one would have expected him to remain completely devoted to his long lost first love throughout his young adult life. One would not expect him to return as a full grown man after eight years apart to try and win her back. Yet that is exactly what the Disabled Navy Veteran did. Residing in Pflugerville, Texas, he enjoys the result of his journey in the form of a loving marriage and twin sons.
Product Details
Author : CJ Hudson
Author Website: https://www.thefairhavenseries.com/
Barnes and Noble: https://www.barnesandnoble.com/w/destiny-lives-on-fairhaven-street-cj-hudson/
Walmart: https://www.walmart.com/ip/Destiny-Lives-on-Fairhaven-Street-Paperback
ASIN ‏ : ‎ B0BHTP7FH9
Publisher ‏ : ‎ Mindstir Media (October 9, 2022)
Publication date ‏ : ‎ October 9, 2022
Language ‏ : ‎ English
File size ‏ : ‎ 777 KB
Simultaneous device usage ‏ : ‎ Unlimited
Text-to-Speech ‏ : ‎ Enabled
Screen Reader ‏ : ‎ Supported
Enhanced typesetting ‏ : ‎ Enabled
X-Ray ‏ : ‎ Not Enabled
Word Wise ‏ : ‎ Enabled
Sticky notes ‏ : ‎ On Kindle Scribe
Print length ‏ : ‎ 255 pages
Best Sellers Rank: #1,079,049 in Kindle Store
Social Media Link:
https://www.facebook.com/thefairhavenseries
https://www.pinterest.com/thefairhavenseries/the-fairhaven-series/
https://www.instagram.com/thefairhavenseries/
https://twitter.com/CJHudson1978