Justice for the Black Knight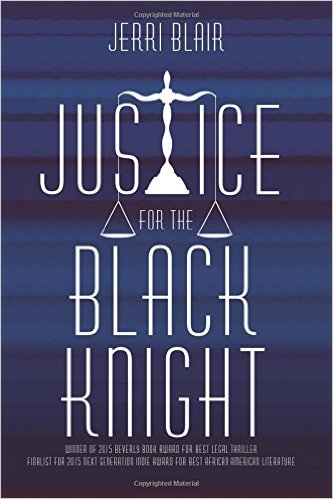 This award winning legal thriller described by Kirkus as a "superbly crafted…intricately detailed…must read story," examines the impact of racism on the judicial system and provides hope that the scars of the past may be overcome. It is a twentieth century law and order fable that will take you on a journey through the past and leave you on the edge of your seat as you wind through the intricacies of the judicial system to learn the fate of Freddie Edwards, the man who calls himself the first heroic black knight.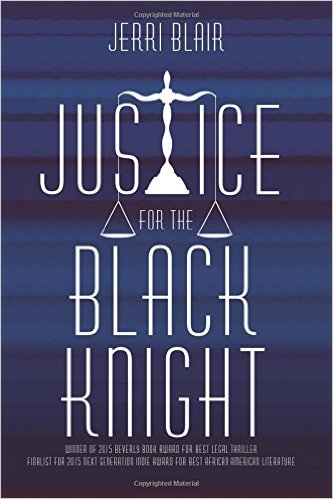 Check Out What Readers Said about Kindle/eBook!
"Justice for the Black Knight is a compelling story. I thoroughly enjoyed getting to know the characters, and I especially enjoyed the setting in the l930's for part of the book. My mom was raised during that time, and it was great to identify in the story with issues she had discussed with me while I was growing up. You could feel Daisy's pain, emotional as well as physical, and yet, you could understand her reluctance to do things differently, because in those days, a woman frequently just stoically endured. I had so much empathy for Freddie and Ruby, and I wanted to jump in there to make things better for them, just as Anna did. The story really captured the epitome of racism of the times. Prepare for an unexpected twist at the end, and sit back and enjoy an easy read." By Randazollinger
"This is SUCH a good book. It grips your heartstrings and reminds us of the differences in all people… This book pulls you into the story and you find yourself going through the many different emotions put forward by this author. LOVED it. Read it – you'll be glad you did." By BonusMom
Product Details
Author: Jerri Blair
Kindle Price: Paperback $10.94 – $14.00
Paperback: 470 pages
Publisher: CreateSpace Independent Publishing Platform; LRG edition (July 28, 2014)
Language: English
ISBN-10: 1499540337
ISBN-13: 978-1499540338
Product Dimensions: 6 x 1.1 x 9 inches
Shipping Weight: 1.8 pounds (View shipping rates and policies)
Average Customer Review: 4.5 out of 5 stars See all reviews (29 customer reviews)
Amazon Best Sellers Rank: #2,179,592 in Books