Once Upon A Dream Review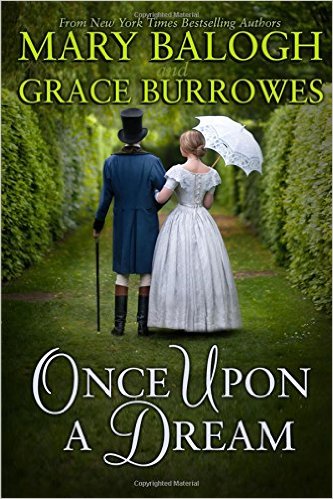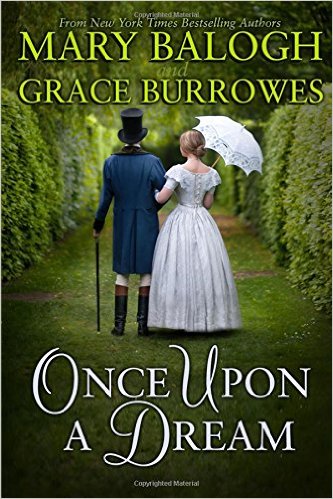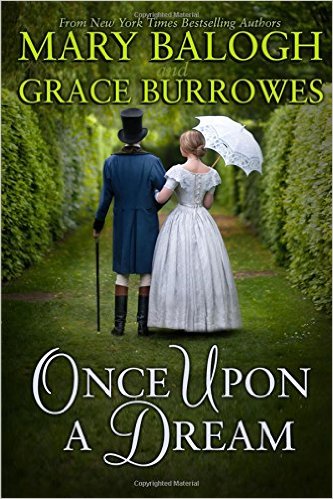 In Another Dream, by Mary Balogh, Miss Eleanor Thompson has found satisfaction as the director of a respected school for girls. The life of a dedicated educator offers many rewards and much meaning–but also more loneliness than Eleanor anticipated. She accepts an invitation from her sister, Christine, Duchess of Bewcastle, to attend a Bedwyn houseparty, never dreaming the summer curriculum might include stolen kisses and true love.
In The Duke of My Dreams, by Grace Burrowes, banker's daughter Anne Faraday is cast into the company of Elias, Duke of Sedgemere, at house party in the Lakes. Anne warms to the lonely man and conscientious father behind the title, and Elias becomes enthralled with the brilliant, burdened woman beneath Anne's genteel facade. Liking turns to love under the Cumbrian summer moon, but family obligations, secrets, and a prodigal duck conspire to thwart the course of true love.
Check Out What Readers Said about Kindle/eBook!
"Two of my very favorite authors – and both stories were wonderful. I don't usually care for shorter than novel length books, but these stories were the exception. Loved them both!" By IndianaSC
"2 Regency romance novellas with sex. Dukes & house parties are the theme. Mary Balogh – 3 stars . This is Eleanor's story. She's Christine, the Duchess of Bewcastle's, sister. I liked this story, but it was just a trifle ….dull. I also felt the children in this story spoke more like adults." By Cindy K
Product Details
Author: Mary Balogh
Kindle Price: Paperback $5.39
Paperback: 156 pages
Publisher: Grace Burrowes Publishing (April 12, 2016)
Language: English
ISBN-10: 1941419267
ISBN-13: 978-1941419267
Product Dimensions: 6 x 0.4 x 9 inches
Shipping Weight: 10.4 ounces
Average Customer Review: 4.5 out of 5 stars
Amazon Best Sellers Rank: #3,189 in Books