The Magpies Review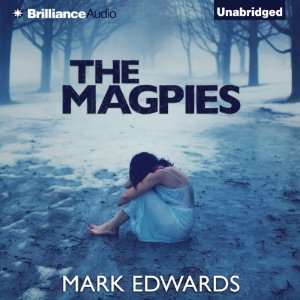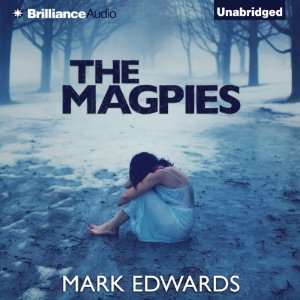 Meet the neighbors from hell, in the gripping thriller that reviewers and listeners describe as "fast-paced", "chilling", and "impossible to put down".
When Jamie and Kirsty move into their first home together, they are full of optimism. The future, in which they plan to get married and start a family, is bright. The other residents of their building seem friendly, too, including the Newtons, a married couple who welcome them to the building with open arms.
But then strange things start to happen. Dead rats are left on their doorstep. They hear disturbing noises, and much worse, in the night. After Jamie's best friend is injured in a horrific accident, Jamie and Kirsty find themselves targeted by a campaign of terror.
As they are driven to the edge of despair, Jamie vows to fight back – but he has no idea what he is really up against….
The Magpies is a gripping psychological thriller in which the monsters are not vampires or demons but the people who live next door. It is a nightmare that could happen to anyone.
Check Out What Readers Said about Kindle/eBook!
"I came across this book and of course read the reviews which were pretty good. I love any suspense thrillers but this, for me, was on the boring side. I took a lot of breaks and almost stopped reading but I did finally finish it. At the end, the author actually explains several things that we're left unexplained due to receiving questions from readers. I don't think you should have to have a separate chapter entirely devoted to tying up loose ends if the book is written well. I haven't read anything by this author before and I doubt I will after this book. My advice, pass this one up." By Alisha R
"Great story that kept you wanting to see what would happen next. By the end of the story, you are hoping one thing happens, but you "just know" something different and dark is going to happen. I look forward to Mark Edwards' next book." By Joseph White
Product Details
Author: Mark Edwards
Audible Audio Edition
Kindle Price: Paperback $9.00, Audible $0.00, MP3 CD $9.99
Listening Length: 9 hours and 47 minutes
Program Type: Audiobook
Version: Unabridged
Publisher: Brilliance Audio
Audible.com Release Date: December 24, 2013
Language: English
ASIN: B00HI3J4AE
Amazon Best Sellers Rank: #666 in Books