Bear Leather (BBW Bear Shifter MC Romance) (Grit And Growl Book 3) Review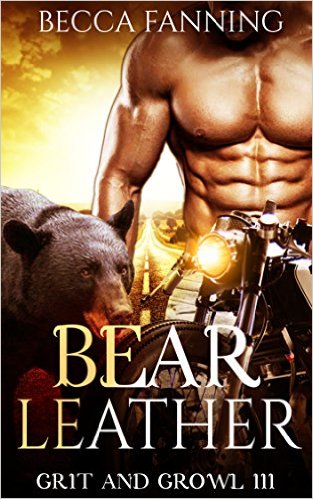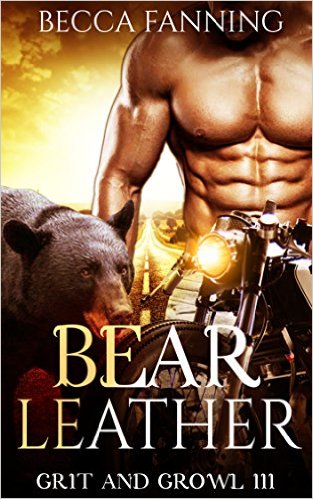 Mary Ferguson has been harboring a crush for years. Her older brother's best friend, Tyler, used to give her stomach butterflies when she was younger. Now in college, little does she know her brother's Bear Shifter Motorcycle Club is going to spring a little surprise on her. Seeing Tyler again ignites something inside her she hasn't felt in a long time.
Tyler Lance was feeling cooped up staying in town, and this little road trip with the Club was just what the doctor ordered. Of course, he didn't know they'd be stopping to pick up Brett's sister. Mary has done a lot of growing up since he last saw her, and something deep within him is drawn to her…
This 11,000 word novella features a Happily Ever After, No Cheating, No Cliffhanger and lots of graphic primal hotness. I've attached some free stories after it as my way of thanking you for checking it out!
Check Out What Readers Said about Kindle/eBook!
"Your best friends sister is off limits, but when Tyler sees Mary after years, it's hard for him not to look. Mary has always had a crush on Tyler but was too young to do anything about it, until now. Torn between loyalty and love this story is a romance with plenty of action . I was gifted this book for an honest review and it is a must read." By Denise McNamara

"Love this book. Tyler and Brett friends since childhood. Mary, Bretts sister has had a crush on Tyler sine she was a teen. Now things start happening. But big brother doesn't like it. If you are looking for an awesome shifter book to read. Then look no further , this is the one.Given this book free by author for honest review. Thanks Becca Fanning for a great read." By Christy Bunch

Product Details
Author: Becca Fanning
Kindle Price: $2.99 $0.99 for a limited time!
File Size: 3788 KB
Simultaneous Device Usage: Unlimited
Publication Date: March 17, 2016
Language: English
ASIN: B01D4ZCM58
Text-to-Speech: Enabled
X-Ray: Not Enabled
Word Wise: Enabled
Lending: Not Enabled
Enhanced Typesetting: Not Enabled
Amazon Best Sellers Rank: #11,781 Paid in Kindle Store