Crazy Brave: A Memoir Review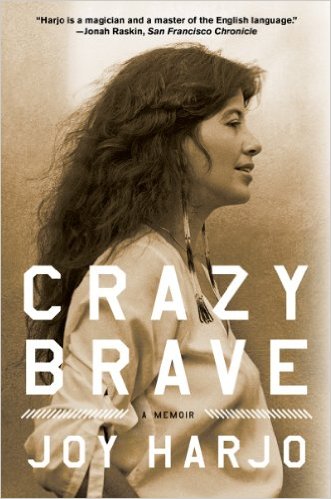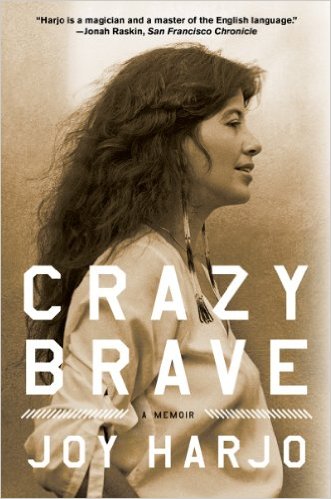 In this transcendent memoir, grounded in tribal myth and ancestry, music and poetry, Joy Harjo, one of our leading Native American voices, details her journey to becoming a poet. Born in Oklahoma, the end place of the Trail of Tears, Harjo grew up learning to dodge an abusive stepfather by finding shelter in her imagination, a deep spiritual life, and connection with the natural world. She attended an Indian arts boarding school, where she nourished an appreciation for painting, music, and poetry; gave birth while still a teenager; and struggled on her own as a single mother, eventually finding her poetic voice. Narrating the complexities of betrayal and love, Crazy Brave is a memoir about family and the breaking apart necessary in finding a voice. Harjo's tale of a hardscrabble youth, young adulthood, and transformation into an award-winning poet and musician is haunting, unique, and visionary.
Check Out What Readers Said about Kindle/eBook!
"Joy has a beautiful way with words and this book is beautifully written -I couldn't put this down. I enjoyed hearing firsthand about her coming to grips with the choices she was making and then with resistance and struggle, turning her life in the right direction. All humans are guided by a great 'knowing", most do not know how to access or simply choose not to listen. I think Joy brings this to the forefront in her story and it calls to all of us to tune in and make choices in line with our life's journey." By J. Mazz
"I love this book. Joy Harjo is obviously a gifted writer. I couldn't put this book down and I was amazed by all of the adversity this artist experienced and how she survived to be a loving human being. This book is written with a voice that is deeply rooted in a compassionate vision for this planet and the beings who populate it. I hear that same voice in her music and in her poetry. Obviously the ancestors sing through her and I am grateful that she has shared her prophetic and healing story." By T.J. III
Product Details
Author: Joy Harjo
Kindle Price: Hardcover $21.29, Paperback $10.80, Audible $0.00
Paperback: 176 pages
Publisher: W. W. Norton & Company; 1 edition (July 29, 2013)
Language: English
ISBN-10: 0393345432
ISBN-13: 978-0393345438
Product Dimensions: 5.5 x 0.5 x 8.2 inches
Shipping Weight: 4.8 ounces
Average Customer Review: 4.2 out of 5 stars
Amazon Best Sellers Rank: #236,002 in Books