END THE FEAR of Living Paycheck To Paycheck Review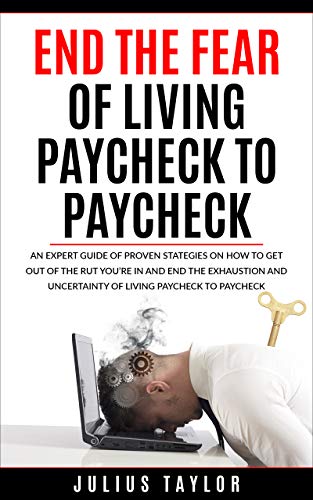 Are you living in the uncertainty that comes with barely surviving paycheck to paycheck?
What would happen if you unexpectedly lost your job?
Are you hiding behind a fake smile only to scrape by at the end of each pay period?
What happens when you get sick?  Need time off?  Missing important life-events?
Or even worse, what happens when your spouse or children get sick?
If you answered YES to any or all of these questions, then this book is for you. What makes this book outstanding is its friendly approach to individuals who have never handled personal finance and money management, persons who have tried to make personal budgets and given up, and readers looking for a simple but pragmatic approach to personal finance management. These attributes are what separates this book from others. This book gradually introduces you to techniques of learning to maintain a personal financial plan that will eventually graduate you into an investor.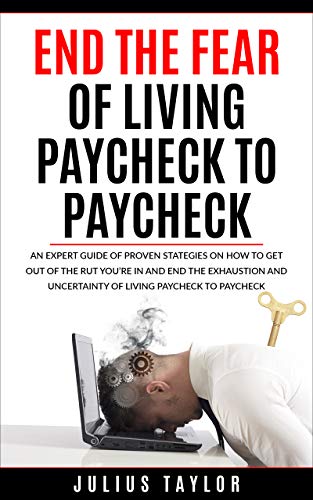 This book will help you if:
You are living off every penny you earn with little or no savings to cushion the financial blow if you get hit by a large unexpected expense like a major medical bill or expensive car repair bill.
You would be unable to meet your financial obligations if you suddenly lost your job because your paychecks are almost exclusively devoted to paying bills.
You earn a decent salary, but it just seems like you can never get ahead.
You have significant debt and typically pay only the minimum monthly payments, carrying credit card balances month to month.
You often have to resort to using credit cards or other high-interest credit like payday loans just to make ends meet.
You are motivated to learn more about managing your hard-earned money and how to make smarter decisions about spending and saving.
You are ready to adopt a more frugal, savings oriented lifestyle to improve your present and future financial circumstances.
You will see things differently even after reading this description.
It doesn't matter where you are.
This potentially life-saving book has been touted by its readers as an easy-to-follow, practical, 'heaven sent' guide to where you can go by following the tips outlined in this book.
If you're ready to END THE FEAR once and for all and get out of the rat race you've found yourself in, then this the answer you've been searching for.
Product Details
Author: Julius Taylor
File Size: 1134 KB
Print Length: 66 pages
Publisher: Swift Ave Publishers; 1 edition (November 14, 2019)
Publication Date: November 14, 2019
Language: English
ASIN: B081K6V6YM
Text-to-Speech: Enabled
X-Ray: Not Enabled
Word Wise: Enabled
Lending: Not Enabled
Screen Reader: Supported
Enhanced Typesetting: Enabled
Amazon Best Sellers Rank: #595,356 Free in Kindle Store