Overcoming the Distraction Addiction: Thriving with Productivity Through Focus.: A complete strategy to do less, achieve more and live a better life.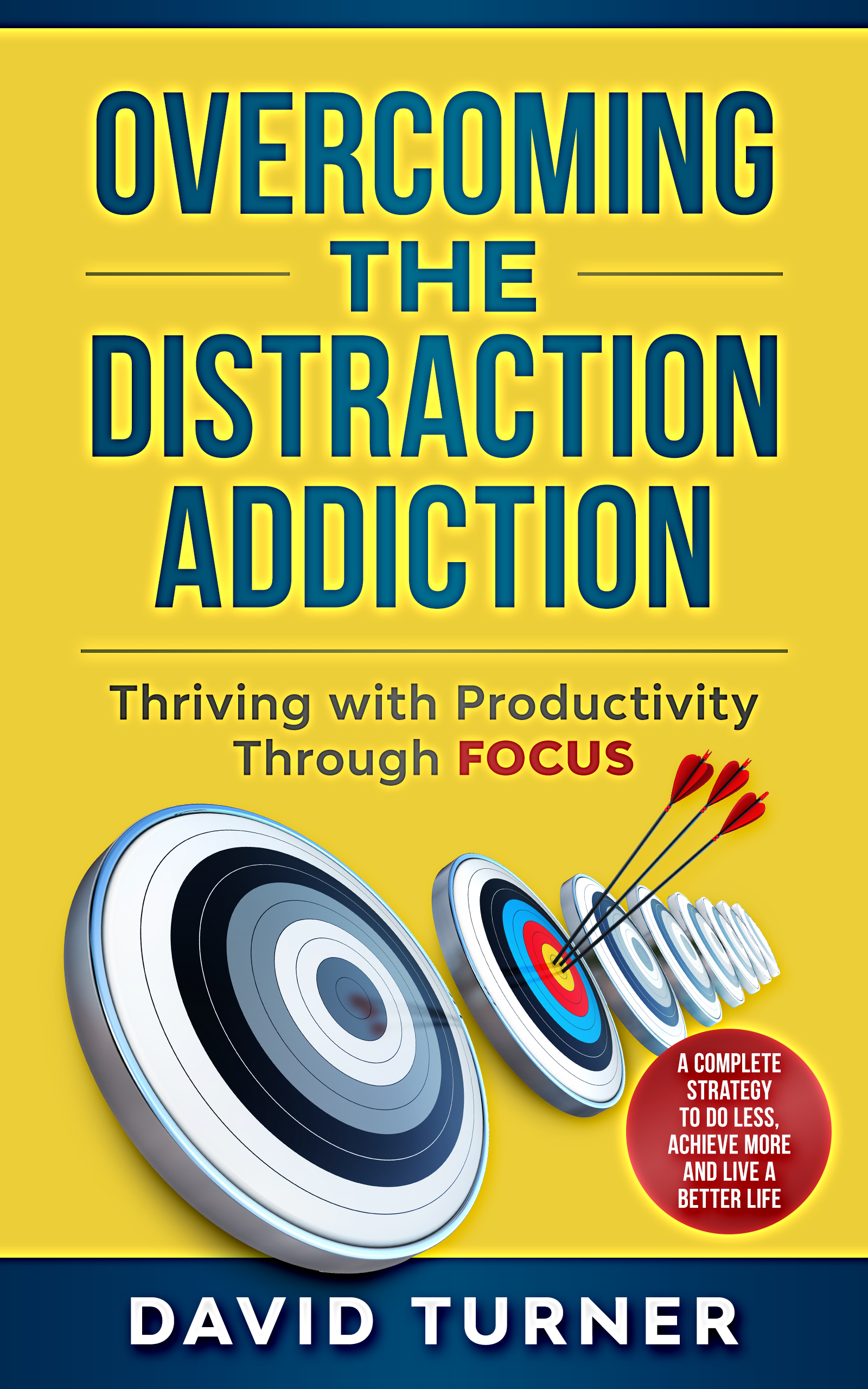 Distracted?
You desire to be productive & live life to the fullest – right?
You wonder if FOCUS might be the key?
Then you should read on right now…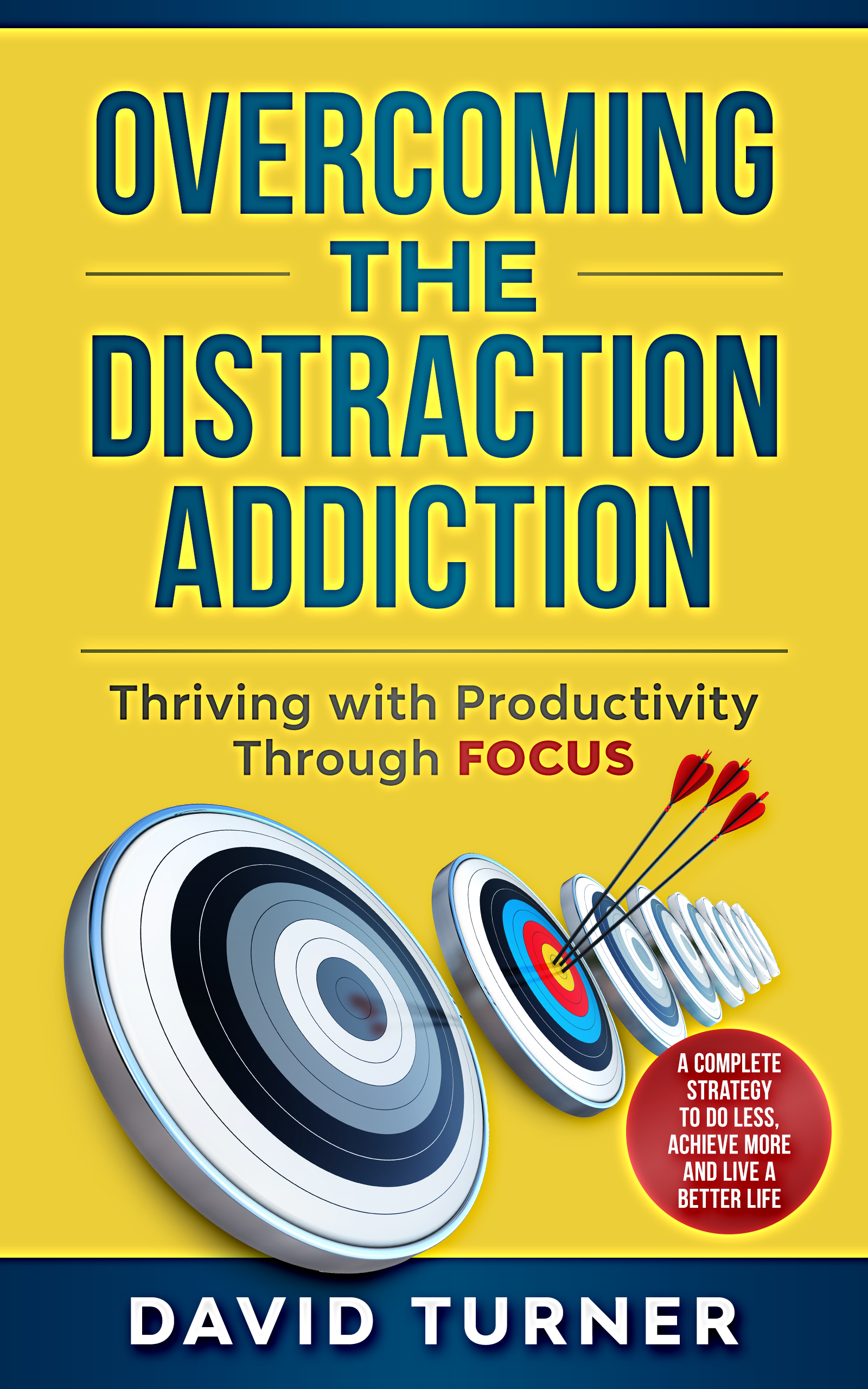 In our world today, Distraction is gradually considered as a disease that hinders focus and accomplishing one's goal in a day or Life. With Life comes dreams & goals, that's what makes us humans; however, as with every project, there is a challenge; one of many is a distraction. This book is aimed at helping you identify, understand, and eliminate distractions from your Life. Regardless of your status, distraction is experienced by everyone & most importantly comes easy in this modern age.
For instance, you are about to send an extremely important email, but got distracted by a Twitter notification, short on time, rather than ending the mail with "regards," you used "retards" without proofreading. A bummer, right?. This book will help learn and practice different strategies to eliminate distractions gradually and assuredly. These strategies are effective in helping you retain focus on certain things rather than experiencing mild amnesia. Being organized, taking intermittent breaks as well as avoiding multitasking are some vital categories of these strategies.
As you dive deeper into the world of distraction, you'll realize that once you master how to lessen it, opportunities arise out of nowhere. What's more interesting is your realisation as you discover more about distraction, is your capacity to master how to reduce distraction when the opportunity pops up out of nowhere. You begin to comprehend the importance of completing a task on-hand and giving it complete attention and focus. This helps in developing, impacting and achieving results in the quality of living as well as future success. It is safe to say distraction and procrastination caused by distraction are the main reason you are not productive yet and struggle to enjoy your life to the fullest.
Bullet points of what the book has covered:

•Learning about distractions and how it transforms into an addiction
•Brain Refining for Less distraction
•The mind exercise for maximum focus
•Minimizing distraction through a healthy lifestyle
•Procrastination a pathway to distraction
•Effectiveness of Planning & Scheduling
•Break as a key instrument for better focus
•The powers of meditation
•Proper hydration for Body refreshment
•Power of focus for more
•Importance of focus for better time management
•Learning from mistakes through better focus
•A wide range of tools and practical applications
Product Details
Author: David Turner
File Size: 4077 KB
Publisher: WWPUBLITOM (November 8, 2019)
Publication Date: November 8, 2019
Language: English
ASIN: B08188KNDC
Text-to-Speech: Enabled
X-Ray: Not Enabled
Word Wise: Enabled
Lending: Not Enabled
Enhanced Typesetting: Enabled
Amazon Best Sellers Rank: #543,826 Paid in Kindle Store