Alexandria Rising: An Action and Adventure Suspense Thriller – Book 1 of The Alexandria Rising Chronicles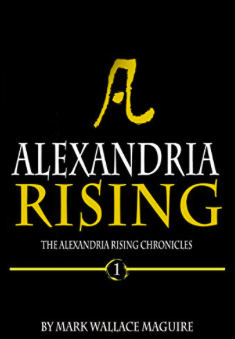 Rand O'Neal, an ambition-less newspaper reporter, is given a single task upon the death of his grandfather:
Destroy a mysterious map.
What should be a simple errand thrusts Rand into a journey across three countries where he discovers humanity's biggest secret.
˃˃˃ Navigating through the dark corridors of hidden history and extreme re­ligion you will find a page turning action and adventure thrill ride.
The novel has been reviewed as, "Superb," "Amazing" and "Extremely well written" and has drawn comparisons to Dan Brown, Ian Fleming and Robert Ludlum.
˃˃˃ The book is labelled an action adventure, but contains elements of science fiction, suspense and mystery.
It is also linked to a multi-media website which allows readers to engage with the experience in video, images and interactive appendices. The book is free July 30 to Aug. 3,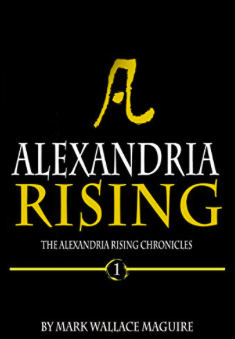 Product Details
Author: Mark Wallace Maguire
File Size: 423 KB
Print Length: 377 pages
Publisher: Speckled Leaf Press; 2 edition (October 11, 2016)
Publication Date: October 11, 2016
Language: English
ASIN: B01MDLLBPJ
Text-to-Speech: Enabled
X-Ray: Not Enabled
Word Wise: Enabled
Lending: Not Enabled
Screen Reader: Supported
Enhanced Typesetting: Enabled
Amazon Best Sellers Rank: #224,427 Paid in Kindle Store