Stop Telemarketing Calls & Get Paid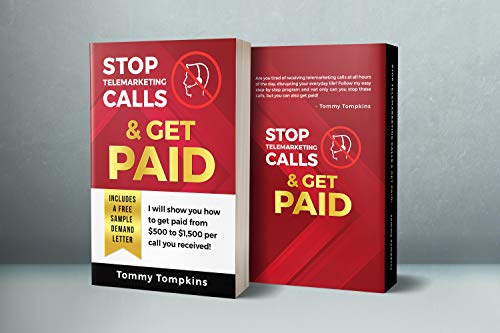 Are you sick and tired of receiving annoying telemarketing robocalls at all hours of the day, disrupting your everyday life? You are not alone; this epidemic affects people from all walks of life. In 2018, the robocall problem ballooned to over 47.8 Billion robocalls made in the US alone.
I will show you how to stop Telemarketing Calls and how to Get Paid between $500 to $1,500 per call you receive on your cellphone!
In my eBook, I will show you a tested and trusted method, which I have laid out step-by-step, to stop these calls. It doesn't end there. I'll also show you how to get these telemarketers to PAY YOU for the calls that were made without your permission!
Link to Purchase Book on my Website: www.stoprobocalls-getpaid.com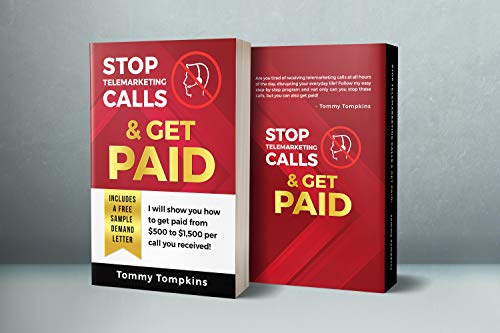 Product Details
Author: Tommy Tompkins
File Size: 2221 KB
Print Length: 60 pages
Publisher: Tommy J. Tompkins Jr (December 1, 2019)
Publication Date: December 1, 2019
Language: English
ASIN: B0827CGGYH
Text-to-Speech: Enabled
X-Ray: Not Enabled
Word Wise: Enabled
Lending: Not Enabled
Screen Reader: Supported
Enhanced Typesetting: Enabled
Amazon Best Sellers Rank: #252,054 Paid in Kindle Store