The Seven Epaulettes of Leadership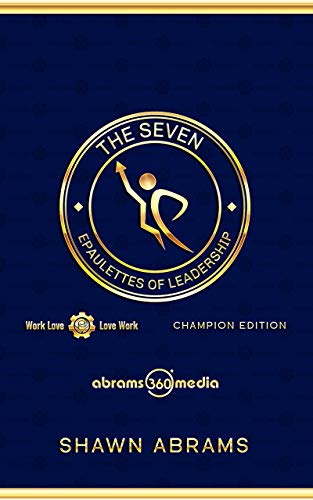 The Seven Epaulettes of Leadership is a first of its kind book. It effectively addresses and shines a light on the two areas of your life that can cost you the most. They are Leadership and Relationships. If you're leading people without the benefit of relationship, you could be bullying them, and if you're loving people without the benefit of relationship, you could be lonely.
Most people will tell you they're a leader, but few people can define leadership. How can we maintain the integrity of it or even recognize it without being able to define it? More importantly, how can we teach it if we can't define it? Your organization has multiple levels of people and there must be Continuity of Leadership through them. This represents an intangible 'throughline' that your profits and productivity will follow because the people that work for you are affected by it.
I don't lead with words. I coach my team with words, I mentor them with Statement challenges, and lead with compassion. In this book, you will learn how to employ Applied Leadership to coach and mentor people to reach their next level. In turn, they will help you to reach your next level. Establishing relationships with those we lead will keep them engaged with our vision long after the meeting has ended. Your vision of tomorrow is bigger than today, and the potential of you people is greater than their problems. You must believe this because aside from an extreme shortage of resources, the only reason teams fail is because of their leader. Know this, before you get people to change the way they think you must change the way you think. I'll share that in detail with you.
Finally, I cover Emotional Intelligence. Leadership skills and emotional intelligence parallel each other, but they are not the same. People are more inclined to follow relationships than a leader! If you can occupy both these spaces in someone's life at the same time, you possess The Seven Epaulettes of Leadership.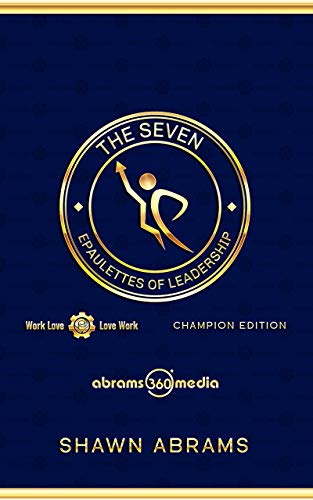 Product Details
Author: Shawn Abrams
File Size: 1454 KB
Print Length: 157 pages
Simultaneous Device Usage: Unlimited
Publisher: Abrams 360 Media (February 18, 2020)
Publication Date: February 18, 2020
Language: English
ASIN: B084YZGL83
Text-to-Speech: Enabled
X-Ray: Not Enabled
Word Wise: Enabled
Lending: Not Enabled
Screen Reader: Supported
Enhanced Typesetting: Enabled
Amazon Best Sellers Rank: #365,347 Paid in Kindle Store