The Hungry Girl Diet Cookbook: Healthy Recipes for Mix-n-Match Meals & Snacks Review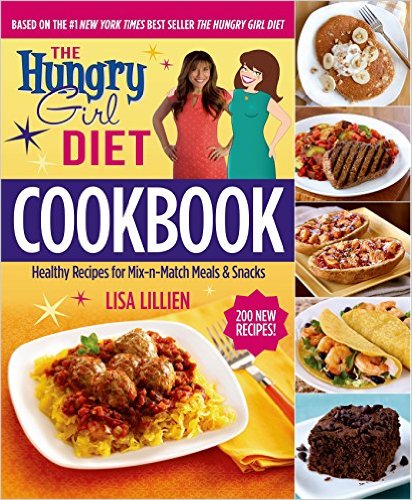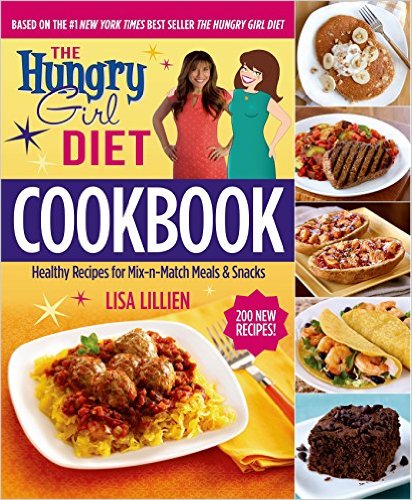 In the New York Times bestseller The Hungry Girl Diet, Lillien served up the first-ever diet plan utilizing the beloved Hungry Girl philosophy and recipe concepts. Now she's back with a companion cookbook, which features 200 all-new recipes that work with the groundbreaking diet plan! With more than 2 million Hungry Girl books sold, this is the book every Hungry Girl fan needs after reading The Hungry Girl Diet!
With an emphasis on lean protein, fresh fruits 'n veggies, big portions, and craving-busting dishes, this book gives you everything you love about Hungry Girl in a weight-loss centric cookbook. Losing weight has never been easier…or more delicious!
Check Out What Readers Said about Kindle/eBook!
"Love this book! My new favorite cookbook. Lisa makes dieting and/or healthy eating easy and affordable. Even now when I am doing weight watchers, ingredients are clearly marked. I think this book is for everyone. Would make an awesome gift…from the beginner to the experienced!" By Ann Hoffman
"Another great cookbook by Lisa. Great concept- pick a breakfast, lunch, dinner and snacks- all of the recipes coordinate. The recipes in this book make real sized portions, are easy to follow, high on taste and there is even a recipe like Eggplant towers that make a great entrée for dinner with company." By EFinn1
Product Details
Author: Lisa Lillien
Kindle Price: Hardcover $20.08, Paperback $10.94
Paperback: 384 pages
Publisher: St. Martin's Griffin; 1 edition (December 29, 2015)
Language: English
ISBN-10: 125008041X
ISBN-13: 978-1250080417
Product Dimensions: 7.4 x 1 x 9.1 inches
Shipping Weight: 1.8 pounds
Average Customer Review: 4.4 out of 5 stars
Amazon Best Sellers Rank: #4,208 in Books