CRIME BUBBLES: ON THE TRACKS OF HITMEN (Fast-Paced Highly Arresting and Entertaining thriller: End to End Actions and Reactions Around the World)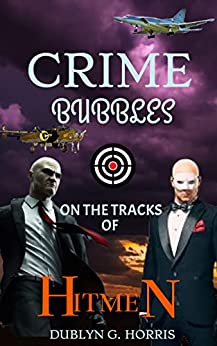 StorytellerUK2022
Prisca Bender, the Managing Director of Strobotics mysteriously disappears into the evil loop that connects Rod Jimmy to Adaz Obot in Washington DC, and the FBI's hierarchy thinks it's just another crime.
Banking on the investigative "witchcraft" of Mary Greenwood, an FBI special agent, they're confident that she will as usual brush covers open and unravel the mystery to pin down the "Main Shark".
She hits a brick wall when she cuts open the evil loop and follows the complex links that she believes will connect to the disappearance of the business executive.
By the time the US government brings in Reynold Westley, the CIA finest, to join the investigation, when it's obvious that more is involved, Mary Greenwood hangs to life with a thin thread holding the key to clear the building gridlocks on the investigation.
Reynold Wesley teams up with the multi-talented FBI agent Michael Bending, to advance the investigation, only to ind out that what they're faced with is beyond the combined capacity of the FBI and the CIA.
The investigation twists on the tracks of hitmen into a historical shocker that hits them very hard. They must break through the rings of criminals and terrorists, and untangle their links, for US and Allied forces to wade in.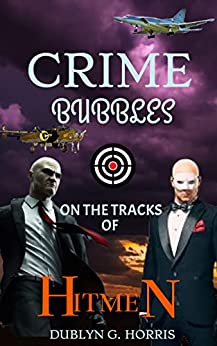 Product Details
Author :  DUBLYN G. HORRIS StorytellerUK2022
ASIN ‏ : ‎ B0B5F3V4S2
Publication date ‏ : ‎ June 28, 2022
Language ‏ : ‎ English
File size ‏ : ‎ 2681 KB
Simultaneous device usage ‏ : ‎ Unlimited
Text-to-Speech ‏ : ‎ Enabled
Screen Reader ‏ : ‎ Supported
Enhanced typesetting ‏ : ‎ Enabled
X-Ray ‏ : ‎ Not Enabled
Word Wise ‏ : ‎ Enabled
Print length ‏ : ‎ 321 pages
Lending ‏ : ‎ Enabled
Best Sellers Rank : #1,511,548 in Kindle Store