Saving the Restaurant by MAZAL DANTO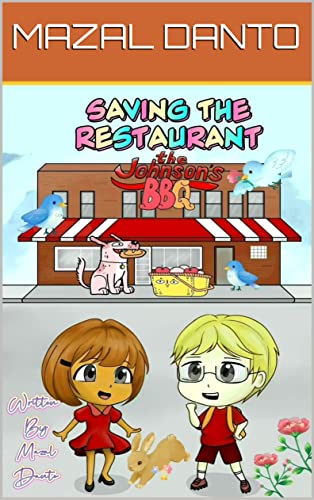 Discover a fun story about saving a family business!
Ben and Leah both love their parents' restaurant. But something isn't quite right. When the siblings overhear their parents talking about having to close down the business, Ben and Leah know they have to act fast to save it.
There's one problem – they know nothing about running a business. Luckily, their wise aunt might just be here to save the day…
Containing a delightful lesson about business, entrepreneurship, and simple financial ideas, this wonderful children's book uses a fun story to teach kids about these important concepts. Ideal for ages 5-10, it helps spark important conversations and imbues kids with an interest in business.
Book details:
Perfect for all ages, especially 5-10
Introduces kids to important business and financial concepts
Great for bedtime stories, group readings, and one-on-one
Ideal for budding entrepreneurs!
And more!
Scroll up and buy now to discover Ben and Leah's business adventure today!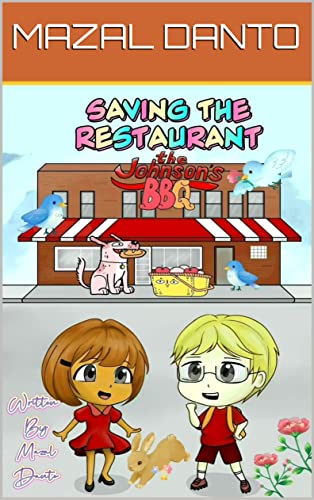 Product Details
Author : MAZAL DANTO
ASIN ‏ : ‎ B09HX16XD2
Publisher ‏ : ‎ JOURNAL FOR LA VIE L.L.C. (October 6, 2021)
Publication date ‏ : ‎ October 6, 2021
Language ‏ : ‎ English
File size ‏ : ‎ 18259 KB
Text-to-Speech ‏ : ‎ Not enabled
Enhanced typesetting ‏ : ‎ Not Enabled
X-Ray ‏ : ‎ Not Enabled
Word Wise ‏ : ‎ Not Enabled
Print length ‏ : ‎ 30 pages
Lending ‏ : ‎ Enabled
Best Sellers Rank: #930,823 in Kindle Store