Let Yourself Be: A Past You Must Embrace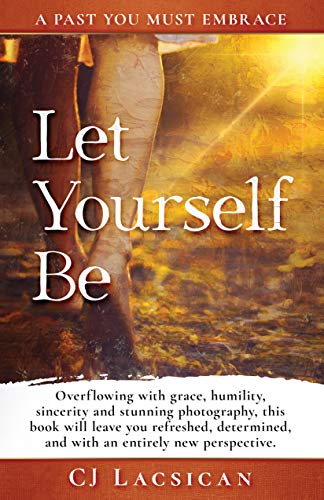 Why do I sometimes feel lost? Empty? Sometimes, I feel like I'm drifting—just being moved through the tides because I don't know what else to do. There are far too many expectations. It's exhausting to measure up. I seem to be busy, but I'm uncertain of where I'm headed or if I'm doing the right things. When is it good enough?
If you have any of these questions, then this book is for you.
Author CJ Lacsican won't answer them for you. Instead, with you, she looks back at her personal and career journeys as she inspires you to do the same. Let Yourself Be is a nontraditional life story—raw, inspiring, and fascinatingly filled with life's complexities. Through struggles, but with grace and humor, she shares her inner thought processes, tragedies, pain, triumphs, and the relentless pursuit to better herself.
At eight years old, CJ became the strongest at her darkest of hours. She hopes to awaken every reader—to encourage them to embrace and learn from their pasts, challenge themselves and the direction they are headed, and face the world with gratitude and optimism. As a photography enthusiast, CJ also gives you a glimpse of her favorite photos from across the world.
Product Details
Author: CJ Lacsican
File Size: 15260 KB
Print Length: 144 pages
Publisher: BookBaby; 1 edition (January 14, 2020)
Publication Date: January 14, 2020
Language: English
ASIN: B083LF6GJQ
Text-to-Speech: Enabled
X-Ray: Not Enabled
Word Wise: Enabled
Lending: Not Enabled
Screen Reader: Supported
Enhanced Typesetting: Enabled
Amazon Best Sellers Rank: #457,685 Paid in Kindle Store