Money Grows on Trees by Jerremy Newsome – A Guide to Thinking and Achieving Big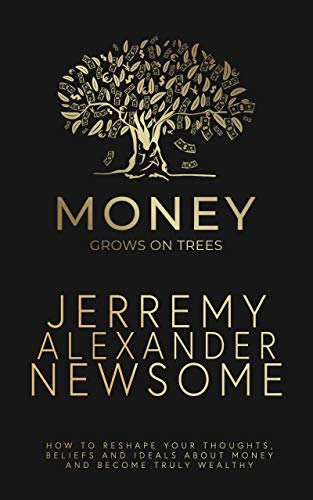 Written by Jerremy Newsome, Money Grows on Trees is an ideal book for those wanting to become successful in their lives. It will surely go a long way toward helping you overcome all your fears so you can think big and achieve big. It's available in both kindle and paperback editions on Amazon. 
The author combines unique metaphors and funny tangents to help you reshape your beliefs and thoughts to accomplish big goals in life. By the end of this book, you will be able to learn how to spot false beliefs that are keeping you from becoming financially stable. The book has everything that can really help you become wealthy in no time. 
Here's what the Amazon description of the book says:
''Money Grows on Trees will catapult you past your fears, hurdles, mental stumbling blocks and subconscious beliefs that have kept financial success beyond your reach. Drawing on his own mental, financial and emotional transformation—over just a few years—from a man who had .01 to his name to a man who travels the world in style, Jerremy Alexander Newsome becomes your much needed cerebral pyromaniac to light up your brain! He combines funny tangents and unique metaphors with bite-size, aha concepts that unlock your potential to achieve actual results along with massive mental breakthroughs!''
If you or any of our fellows is struggling to improve their financial situation, you should give ''Money Grows on Trees'' a shot. The majority of people who've already this book are saying super cool and fantastic things about it, and they feel no hesitation in endorsing this book to anyone wanting to become rich in little to no time. 
Have something to say about this book or the author? Please feel free to offer your feedback in the comments below.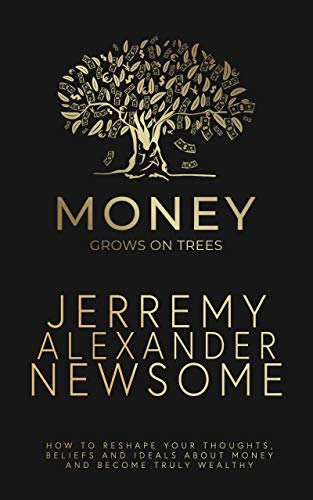 Product Details
Author: Jerremy Newsome
Editor: Angie Barbosa , Chris Remboldt
File Size: 371 KB
Print Length: 146 pages
Simultaneous Device Usage: Unlimited
Publication Date: March 24, 2019
Language: English
ASIN: B07NHPY7MN
Text-to-Speech: Enabled
X-Ray: Not Enabled
Word Wise: Enabled
Lending: Not Enabled
Screen Reader: Supported
Enhanced Typesetting: Enabled
Amazon Best Sellers Rank: #315,150 Paid in Kindle Store