The Last Mile (Amos Decker series) Review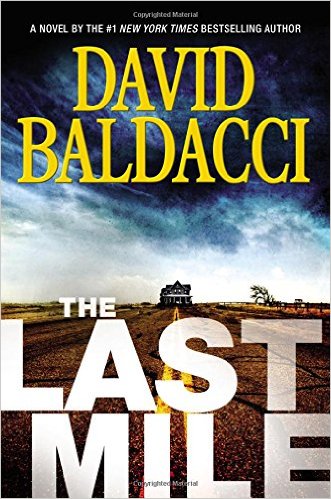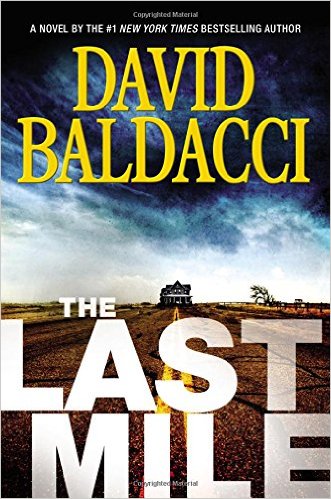 Convicted murderer Melvin Mars is counting down the last hours before his execution–for the violent killing of his parents twenty years earlier–when he's granted an unexpected reprieve. Another man has confessed to the crime.
Amos Decker, newly hired on an FBI special task force, takes an interest in Mars's case after discovering the striking similarities to his own life: Both men were talented football players with promising careers cut short by tragedy. Both men's families were brutally murdered. And in both cases, another suspect came forward, years after the killing, to confess to the crime. A suspect who may or may not have been telling the truth.
The confession has the potential to make Melvin Mars–guilty or not–a free man. Who wants Mars out of prison? And why now?
But when a member of Decker's team disappears, it becomes clear that something much larger–and more sinister–than just one convicted criminal's life hangs in the balance. Decker will need all of his extraordinary brainpower to stop an innocent man from being executed.

Check Out What Readers Said about Kindle/eBook!
"Great 2nd book in this series. Learning more about Decker, how he deals with people, crimes & facing his own issues makes him feel like a real person & someone I would like on my side- I like the continuity of the same characters from book one & how they are all developing- glad Decker is losing weight too! Looking forward to the 3rd book." By Paula Israel
"Great book! Characters built well and told in running story form that keeps you reading. I recommend to any person that likes murder mysteries and twists and turns in the plot." By Shaun S. Hill
Product Details
Author: David Baldacci
Kidnle Price: Hardcover $17.40, Paperback $12.79, Audible $27.55, Audio CD $28.90
Series: Amos Decker series
Hardcover: 432 pages
Publisher: Grand Central Publishing (April 19, 2016)
Language: English
ISBN-10: 1455586455
ISBN-13: 978-1455586455
Product Dimensions: 6.3 x 1.3 x 9.3 inches
Shipping Weight: 1.2 pounds
Average Customer Review: 4.7 out of 5 stars
Amazon Best Sellers Rank: #62 in Books