Free This Week! Tabloid – Episode 1: A Serialized Crime Thriller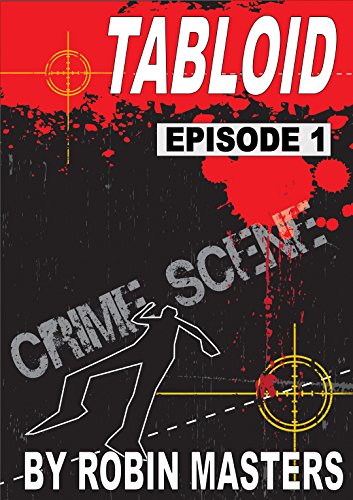 Robin Masters and Crime Code Books present an exciting serialized crime thriller. Tabloid will be released each week as a serial with each weekly episode revealing a new and exciting piece of the puzzle. Make sure to check in each Tuesday for the latest update to this exciting story.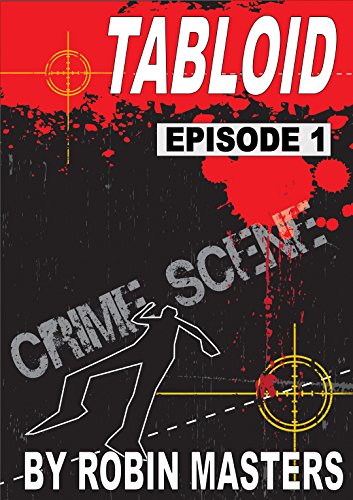 Tabloid: Episode 1
When her long and illustrious career as a scribe for many of the world's great news agency comes to a Grecian finale, journalist Billy Edmonds finds herself unmarketable, depressed, and scraping the dregs of a sub-par tabloid writing third-rate stories that fall below the fold, passed page fifty, and almost always next to a Bubba Gump Shrimp coupon. However, things change when she's implicated in the murder of a girl found floating in the Harlem River. Desperation and intrigue ignites her investigative curiosity and what she uncovers is worthy of front page news, but instead of accolades and a Pulitzer, Billy finds herself arrested by the F.B.I., the cause of a U.S. Senator's death, and the blame of a city-wide riot.
Here's a little peek at what's inside:
Some time ago, no matter when, a professor that I had while at J-School told us aspiring scribes that the mark of a truly lazy journalist and storyteller was their use of clichés. But, as it turned out, this story was the spark that lit the gasoline-drenched relationships between cartoonish, villainous, and vindictive politicians, police who didn't give a fuck, and the Uptown residents pushed out of their homes by gentrification. Protests? Of course, there were protests, and the protests went from peaceful to riotous, within hours, after one of New York's finest slapped a teenage boy. At that point, the anger which my story ignited, spread like a viral plague from Central Park North to 125th and by evening the City, country, and the world witnessed the destructive aftermath.
Product Details
Author: Robin Masters
File Size: 671 KB
Print Length: 17 pages
Simultaneous Device Usage: Unlimited
Publisher: Crime Code Books (February 28, 2017)
Publication Date: February 28, 2017
Language: English
ASIN: B06XCHJVSH
Text-to-Speech: Enabled
X-Ray: Not Enabled
Word Wise: Enabled
Lending: Not Enabled
Enhanced Typesetting: Enabled