Blood Virus: A Pandemic by Design Kindle Edition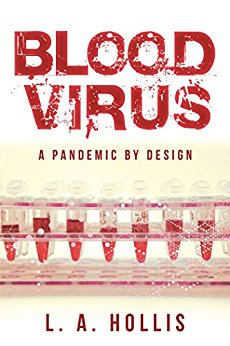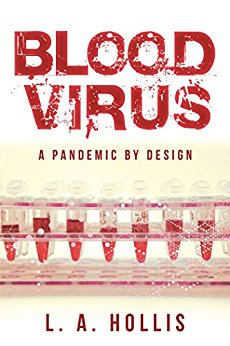 Thousands are dying and many more sickened as an unknown virus runs rampant through Western Africa. Its victims experience a violent death within a few days of exposure, so the CDC jumps in before the virus can become a global pandemic. They send their best man, Dr. Lennox Richards of the Epidemic Intelligence Service, to ground zero in Benin.
Lennox heads up an international team of top specialists with the intent of identifying and possibly developing a vaccine to halt the virus's progress. However, there's a problematic variable: the virus is ethno-specific, killing only blacks and leaving others with nothing more than a common cold. As an African American, the stakes have suddenly changed for Dr. Lennox Richards.
Amazon:https://www.amazon.com/Blood-Virus-Pandemic-L-Hollis-ebook/dp/B01CUBJIT0/ref=asap_bc?ie=UTF8
Barnes and Noble: http://www.barnesandnoble.com/w/blood-virus-l-a-hollis/1123510916?ean=9781491785270
Sent by Best Book Marketing
The best in Book Pr, Book Sales, self published authors and publishers