"I Hate Your Time Machine": A fiction-fueled guide to some of the worst tropes of Fantasy & Science Fiction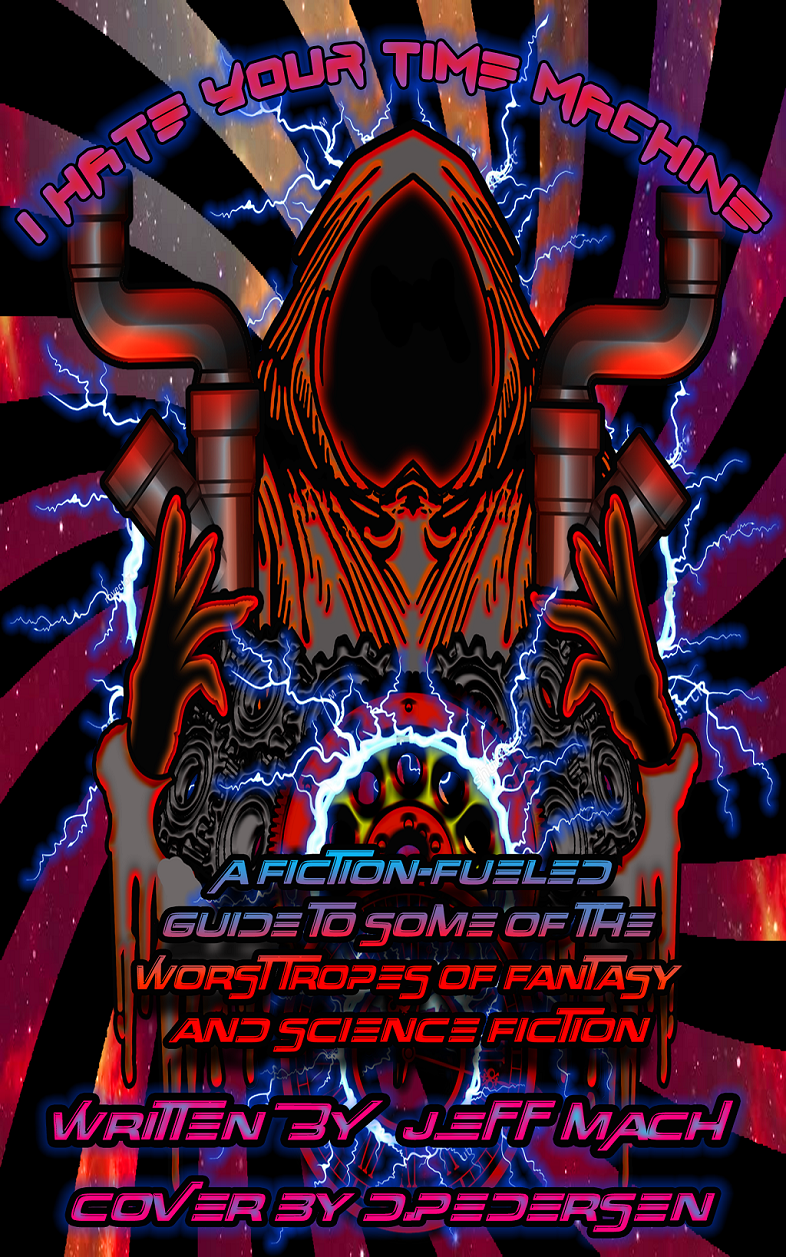 Take a space-pirate, inspired by a long-ago Dark Lord. Take a long period of quarantine within the tiny confines of a stolen starship.
Now take 42 busted, broken, or overbearing tropes of Fantasy and Science Fiction. One by one, the Dark Lord twists each into a strange shape and uses it to tell a new story–many of them disgracefully funny, some rather dark, and none of them suitable for vulnerable minds such as YOURS. So you should stay away from this book–far, far away–lest the words break the confines of their bibliographic prison and come forth to vent their endless rage and their even-more-endless snark.
Jeff Mach, author of the bestselling "There and NEVER, EVER BACK AGAIN", brings you 400 pages of tight, interesting, usually satirical, often quite twisted stories, to light a fire in your belly like whiskey, and light a whiskey on fire, like an idiot who brought the wrong tools to a pub brawl.
You can check out Jeff's work, updated 5-7 times a week, at his website, Jeff Mach Writes; you can also read it on his Amazon page. Do what you like; you have free will…
….probably.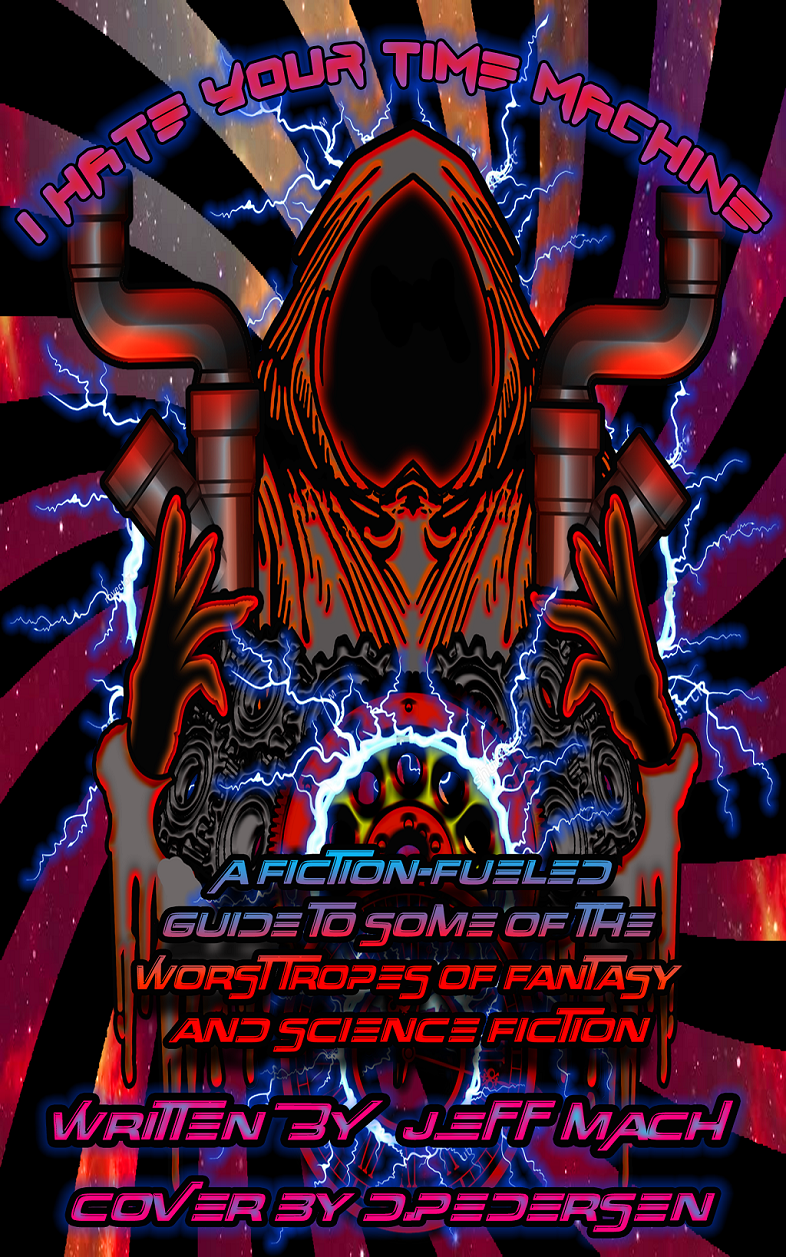 Product Details
Author: Jeff Mach
File Size: 3037 KB
Print Length: 252 pages
Simultaneous Device Usage: Unlimited
Publication Date: May 2, 2020
Sold by: Amazon.com Services LLC
Language: English
ASIN: B087M99X7H
Text-to-Speech: Enabled
X-Ray: Not Enabled
Word Wise: Enabled
Lending: Enabled
Screen Reader: Supported
Enhanced Typesetting: Enabled
Amazon Best Sellers Rank: #53,566 Paid in Kindle Store