Cassandra's Challenge (Imperial) (Volume 1) Review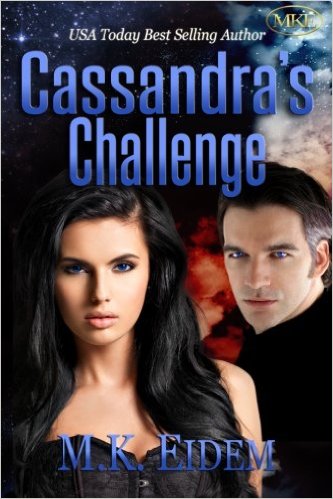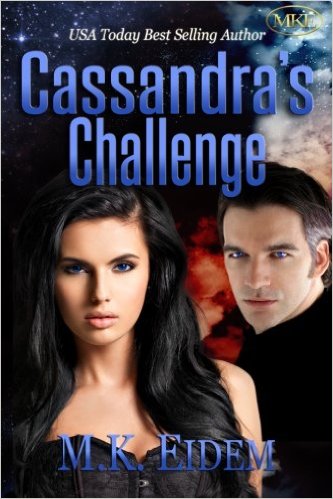 Cassandra Chamberlain always stood out. It was hard not to at 6'1" and 165 pounds with jet black hair and sapphire blue eyes. And if that wasn't enough, she was also brilliant, having graduated from Harvard at 15, taught at MIT at 19 and been nominated for the prestigious Magellan Award at 25. But she'd never really fit in. Not with her peers, not with her contemporaries, only with her family. But everything changed when Earth was attacked. Cassandra and her niece, Victoria, were the only survivors. Suddenly, the smartest woman on the planet had to relearn everything. Everything she believed to be true was challenged and she had to learn to survive not only for herself but for Victoria because someone wanted them dead. Admiral William Zafar is the youngest Admiral ever in the Coalition of United Planets Fleet and the hero of the Battle of Fayal. At 7'1", he's 325 pounds of Carinian male in his prime who is feared and respected throughout the Fleet. He is a Royal from the House of Protection, carrying its birthmark and considers its King one of his oldest friends. But when the Regulians destroy a previously unknown planet leaving only two survivors, he found he was willing to risk everything to protect the woman he loves from the Regulians and the Carinian traitor who wants her dead.
Check Out What Readers Said about Kindle/eBook!
"It's a lovely long book of love, loyalties,adventure,space, alien world's and also great sadness and loss. The courage to overcome and find justice not revenge, compassion and forgiveness not hate. To demand the right to choose and not let someone else take that right from us. I chose this rating because it is well written and has all the things I said above. I recommend it it be read only by someone over the age of 18 because of the sex in it. Thanks M.K. it was a great read." By Alicia Carter/ Alice Addie
"I loved the story. It was a bit predictable but I really enjoyed it.
Now the criticism. The spelling, grammar and punctuation were truly appalling. Whoever edited this prior to publishing should be hung, drawn and quartered! Normally you'll get one, maybe two mistakes per book. It's to be expected. This book is riddled with them. I had to keep going back over certain sentences because the punctuation was either missing or incorrect and I interpreted it wrongly in my head! It requires a complete re-edit to fix all the mistakes as they are on every page.
It normally wouldn't have bugged me. By the last few chapters however, I was ready to skip straight to the end just to escape the errors." By Jodie Hansen
Product Details
Author: M.K. Eidem
Kindle Price: Paperback $19.99
Series: Imperial
Paperback: 622 pages
Publisher: CreateSpace Independent Publishing Platform; 1 edition (October 14, 2015)
Language: English
ISBN-10: 1517429552
ISBN-13: 978-1517429553
Product Dimensions: 6 x 1.6 x 9 inches
Shipping Weight: 2.3 pounds
Average Customer Review: 4.4 out of 5 stars
Amazon Best Sellers Rank: #1,403,411 in Books