Happy Days Everyday by Caesar Osiris – The Best Book on How to Stay Happy & Positive in All Situations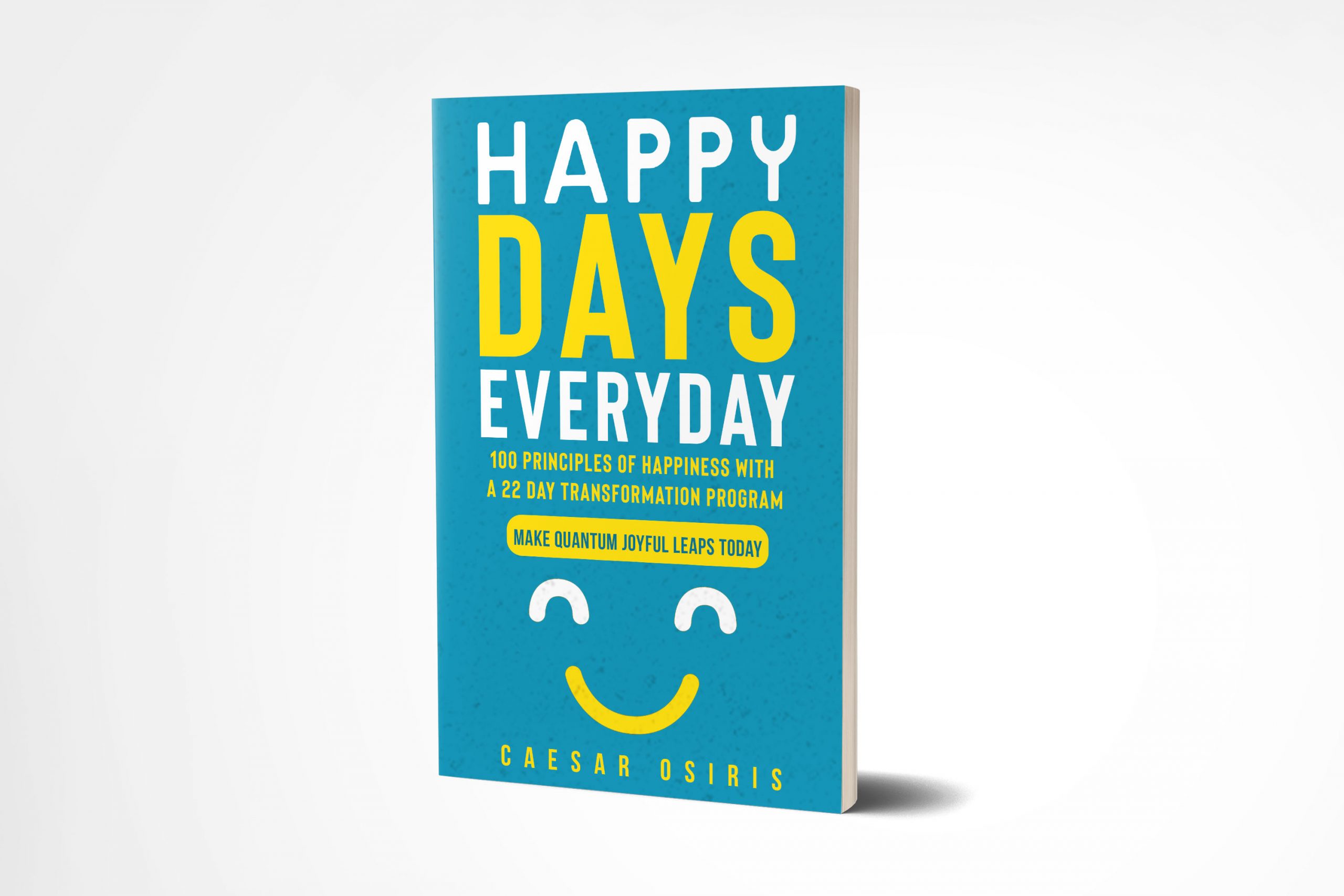 Struggling to get rid of all your negative thoughts? Don't know how to develop a positive thinking attitude? If so, you should consider reading a book called ''Happy Days Everyday.''  Written by Caesar Osiris, the book comprises 100 principles of happiness and a 22-Day Transformation Program. It's now available to buy at Amazon in both Kindle and Paperback editions. It's also available at Barnes & Noble online bookstore. 
The majority of people who have read or are reading the book are saying great and fantastic things about the author and the book. They don't hesitate to endorse Happy Days Everyday to anyone who is on the lookout for ways to attain a positive thinking attitude. 
The book will go a long way toward helping you find your purpose, identify toxic emotional relationships and patterns, develop emotional intelligence, and transform negative thoughts into positive ones. By the end of the book, you will be able to control your mood and stay positive in all situations.
Here's what the book description on Amazon says:
''Happy Days Everyday is a self-help book that will help you to unlock the power within you to live a happy and joyful life. You are the observer, the audience of a show called "you", tell the story you want to tell with your life and make it a joyful one. The book includes a 22 Days "Quantum Joyfulness" Transformation Program and 100 Principles of Happiness.''
If you or any of your family members is going through a tough time achieving positive thinking, you should consider giving this book a shot.
Product Details
Author:  Caesar Osiris
Item Weight: 1 pounds
Paperback: 294 pages
ISBN-10: 173578088X
ISBN-13: 978-1735780887
Product Dimensions: 6.14 x 0.66 x 9.21 inches
Publisher: Lab Holistico LLC (October 15, 2020)
Language: English
Best Sellers Rank: #507,137 in Books