A Return to Eros: The Radical Experience of Being Fully Alive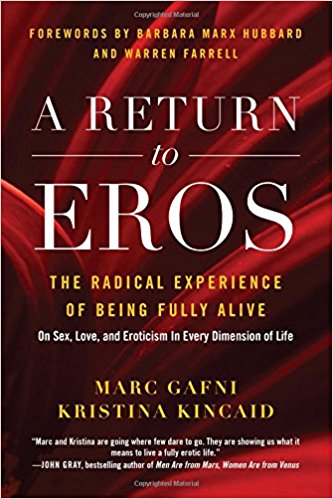 Discover the secret relationship between Erotic, the Sexual and the Sacred. 
None of the four old philosophies about sex are sufficient to inspire us or even hold us in our sexuality. Sex is not merely negative or positive. Sex is not just neutral, nor is it merely sacred because it creates babies.
Erotic Mystics from the hidden tradition of Solomon's temple taught a secret doctrine. Sex is the source of all wisdom. Sex is an expression of the erotic impulse of existence itself alive in us-the yearning for contact, pleasure, and aliveness. The Sexual however is not the sum total of the erotic. Rather, the sexual models the Erotic. The sexual teaches us how to live an Erotic life in all dimension of our existence.
It is these secret doctrines that were later taught by Mary Magdalene and that sparked excitement around bestselling novels such as The Da Vinci Code.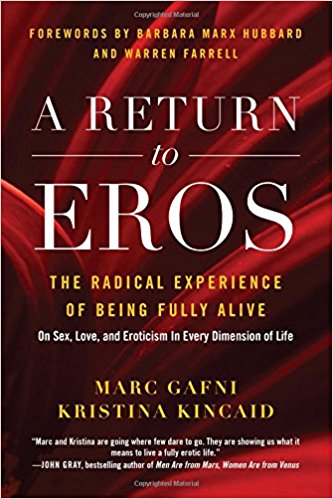 Product Details
Author: Marc Gafni , Kristina Kincaid
Paperback: 433 pages
Publisher: BenBella Books (August 29, 2017)
Language: English
ISBN-10: 1944648186
ISBN-13: 978-1944648183
Product Dimensions: 5.9 x 1.5 x 8.9 inches
Shipping Weight: 1.4 pounds (View shipping rates and policies)
Average Customer Review: 5.0 out of 5 stars 13 customer reviews
Amazon Best Sellers Rank: #47,380 in Books