Pandemic: NYC – An Insider's Account of a COVID-19 ICU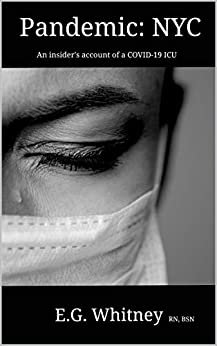 If you're on the lookout for the best book to understand the deadly Covid-19 pandemic the world is currently facing, Pandemic: NYC may be exactly what you're looking for. The book features the firsthand experience of a traveling nurse who risked her life answering the call for additional medical staff to fight the deadly coronavirus pandemic. The book is available to buy on Amazon in both paperback and Kindle editions. 
If you or any of your friends is looking for the best book written on the Covid-19 pandemic, giving this book a shot may prove useful. The majority of people reading this book are saying amazing things about it and its author E.G. Whitney.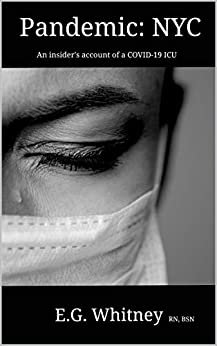 Here's what one of the readers says about the book:
"This extraordinary book captures the essence of what far too many healthcare workers have endured during the pandemic. The heartbreaking journey of Elizabeth's patients becomes so incredibly real and are the faces behind the data reported each day in downstate NY. The author's ability to capture the daily life of a contract nurse, caring so passionately about her patients, while struggling with the fears of catching the virus are interwoven with a look inside of her personal vulnerabilities as a woman missing her husband and all aspects of the life and city she knows and loves. I read the book in 2 days, as I couldn't seem to walk away from it, despite all the tears it evoked. Elizabeth proves herself to be an immensely skillful writer and I highly recommend this book!"
Have something to say about this book? Please feel free to offer your valuable feedback in the comments section below. We always love hearing from our visitors. 
Product Details
Author: E.G. Whitney
File Size: 819 KB
Print Length: 203 pages
Page Numbers Source ISBN: 1735415103
Publisher: Elizabeth G. Paradowski (July 16, 2020)
Publication Date: July 16, 2020
Language: English
ASIN: B08D6W65WW
Text-to-Speech: Enabled
X-Ray: Not Enabled
Word Wise: Enabled
Lending: Not Enabled
Screen Reader: Supported
Enhanced Typesetting: Enabled
Amazon Best Sellers Rank: #178,826 Paid in Kindle Store