Diary Of A Wimpy Minecraft Steve: Zombies Don't Eat Chicken (Minecraft Books Book 1) Review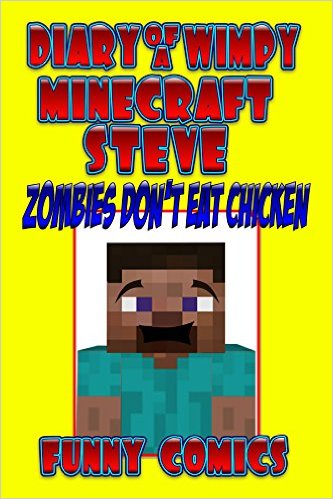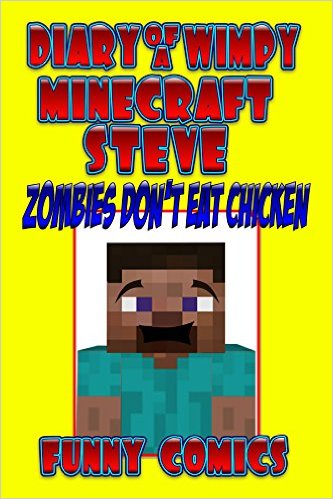 Minecraft Steve arrives in a new village and it's everything he hopes it will be. He wants to be a builder, and this village needs building! What's more everyone looks up to Steve as he doesn't appear to be afraid of anything, although deep down Steve knows this isn't true. He's actually afraid of many things, especially zombies! This doesn't concern him very much until he learns that a bunch of zombies may have kidnapped his friend. Can Steve find the courage to overcome his fears, or will he lose his friend forever? Read this engaging illustrated short story to find out!
Check Out What Readers Said about Kindle/eBook!
"This book is amazing! You really are a great writer! I found this book the day it came out and i read it. I know that this book is one of the best minecraft series/authors around, and that it is not like some of the other terrible ones that were just randomly written. The book was amazing thank so much to the author!" By Aya Dawson
"I have learnt from the courage that Steve has the very moment he arrives in the Village and ready to expose his building ability and talent to help the many who need his services. He is not ready to let people know about his fears and his weak points and this keeps him going, However his secret is to be unveiled about the fear of Zombies when they come into play and take his friend." By Nicholas Rickets
Product Details
Author: Fun ny Comics
Kindle Price: Paperback $5.99, Audible $2.95
File Size: 3007 KB
Print Length: 110 pages
Simultaneous Device Usage: Unlimited
Publication Date: March 8, 2016
Language: English
ASIN: B01CRJ3I7I
Text-to-Speech: Enabled
X-Ray: Enabled
Word Wise: Enabled
Lending: Not Enabled
Enhanced Typesetting: Enabled
Amazon Best Sellers Rank: #32,588 Paid in Kindle Store