What You Must Know About The Mediterranean Diet By O. T. Adeniji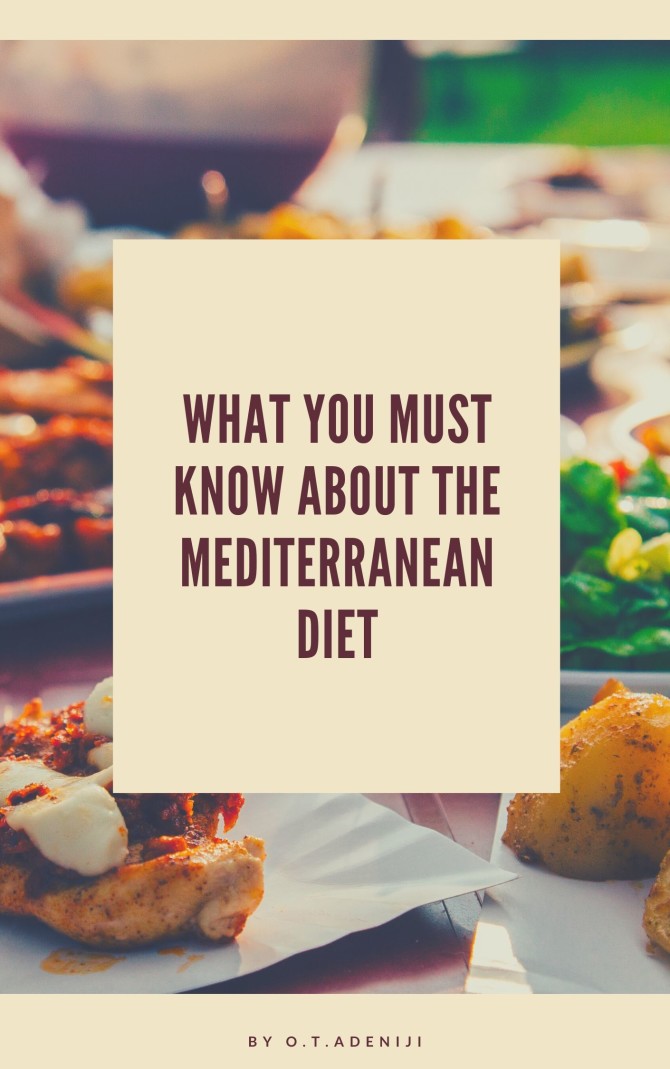 Want to brush up on your knowledge about Mediterranean diet? Planning to incorporate Mediterranean diet into your diet plan? If so, a new book titled ''What You Must Know About The Mediterranean Diet'' can be of great help to you in clearing all your doubts about the Mediterranean diet. It's written by O. T. Adeniji and covers everything Mediterranean diet related. It's now available to buy at an amazing price that you can't resist.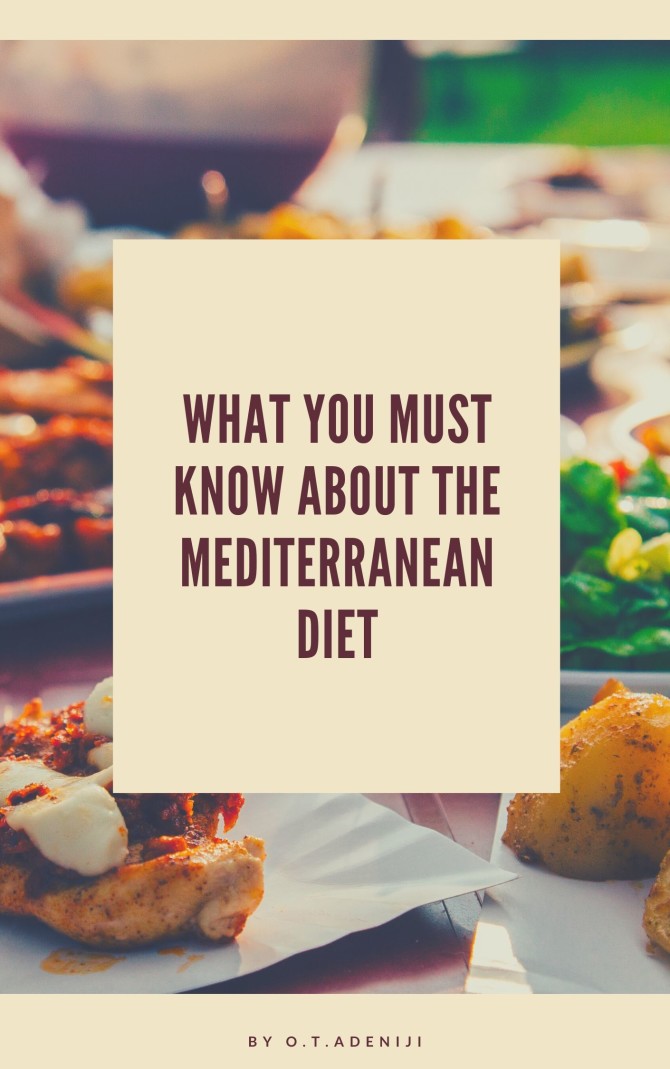 Inspired by the eating habits of Greece and Italy in the 1960s, the Mediterranean diet is a diet comprising fruits, vegetables, beans, nuts, whole grains and herbs. Though it is largely based on foods of plant origin, moderate amounts of poultry, dairy and eggs are also considered essential in the Mediterranean diet. Although Mediterranean diet has been used by people of different cultures for ages, it was invented in the USA in the 1980s.
The aforementioned book is the best source for improving your knowledge about Mediterranean diet, as the majority of people who've actually read it are saying amazing and fantastic things about it. They feel no hesitation in recommending it to those who are in search of the best books covering Mediterranean diet. You can also save up to 20% off by referring it to anyone in your social circle. The individual you're referring will also get 20% off.
The author is also providing you with a chance to earn up to 50% commission by joining the affiliate program aimed at promoting his book. Anyone can join the program by getting registered here. You won't need to go through any complex procedure to get yourself registered.
Product Details
Author: O. T. Adeniji
File Size: 798 KB
Print Length: 42 pages
Simultaneous Device Usage: Unlimited
Publication Date: March 29, 2020
Language: English
ASIN: B086KQHRRJ
Text-to-Speech: Enabled
X-Ray: Not Enabled
Word Wise: Enabled
Lending: Not Enabled
Screen Reader: Supported
Enhanced Typesetting: Enabled