Magic Shifts: A Kate Daniels Novel Review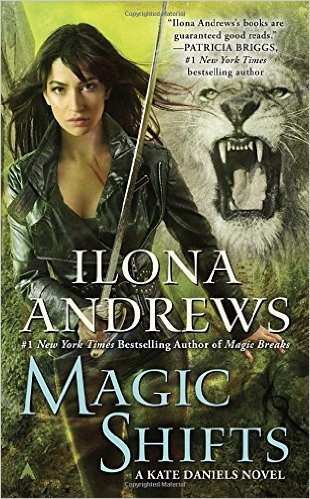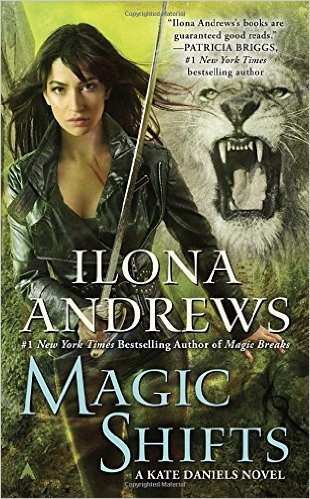 After breaking from life with the Pack, mercenary Kate Daniels and her mate—former Beast Lord Curran Lennart—are adjusting to a very different pace. While they're thrilled to escape all the infighting, Kate and Curran know that separating from the Pack completely is a process that will take time.
But when they learn that their friend Eduardo has gone missing, Kate and Curran shift their focus to investigate his disappearance. As they dig further into the merc's business, they discover that the Mercenary Guild has gone to hell and that Eduardo's recent assignments are connected in the most sinister way…
An ancient enemy has arisen, and Kate and Curran are the only ones who can stop it—before it takes their city apart piece by piece.
Check Out What Readers Said about Kindle/eBook!
"I am so happy I found this series. I have tore through them about 1 every 2 days and they are still each and every one fantastic. I love that it's set in Atlanta . This one eve n went to Piedmont Hospital where I have worked before. Ilona writes with such great humor and her Acton moves so fast I never find myself skipping ahead or getting bored. What am I going to do when I read all of them?" By Barbara Arnold
"This book seemed to be mostly set up, getting Kate and Curran and their allies settled into their new digs and setting them up for control of their next big enterprise. They've lost the pack, but now they've got the guild. The book get's a little emotional dealing with an injury to Kate, but by and large this is a light hearted romp that you should read for the humorous repartee amongst the cast of characters. Rarely do you get through a couple of pages without a chuckle, if not a full throated laugh. In short, another very enjoyable book from Ilona Andrews." By David J. Rich
Product Details
Author: Ilona Andrews
Kindle Price: Hardcover $18.06, Mass Market Paperback $7.19, MP3 CD $10.79
Series: Kate Daniels (Book 8)
Mass Market Paperback: 384 pages
Publisher: Ace (February 23, 2016)
Language: English
ISBN-10: 0425270688
ISBN-13: 978-0425270684
Product Dimensions: 4.2 x 1 x 6.8 inches
Shipping Weight: 14.1 ounces
Average Customer Review: 4.8 out of 5 stars
Amazon Best Sellers Rank: #14,959 in Books