Acheron Highway: The Second Jonathan Shade Novel Review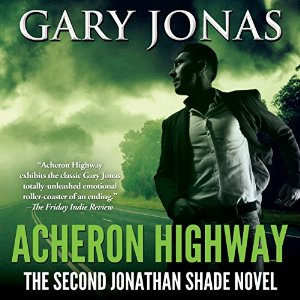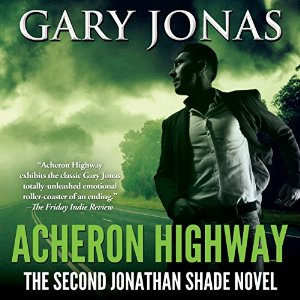 The dead won't stay buried in Denver, so Jonathan Shade isn't too surprised when a deceased woman shows up wanting to hire him. A necromancer stalker has stolen her heart – literally – and she needs it if she's going to live.
But Shade's jobs are never simple. The dead won't leave him alone. They work for a lovesick goddess who wants Shade to turn over her former lover. Chased by zombies, and then by an army of skeletons, Shade and his magically-engineered partner, Kelly Chan, fight to stay alive.
Keep your hands and feet in the vehicle at all times, and hang on, because there are no safe exits from Acheron Highway….
The Jonathan Shade series so far:
Modern Sorcery
Acheron Highway
Dragon Gate
Anubis Nights
Sunset Specters
Check Out What Readers Said about Kindle/eBook!
"Starts off a bit slow. You have to hang in there and keep reading. Before you know it, the plot gets better and better. Soon you will be enthralled and experience a depth and vision as never before as this author waxes brilliant!" By Ronald S Intini
"The second book is better than the first. The banter was better, the action faster and stronger, and the storyline had me guessing right up to the end. I don't get surprised too often and I did with this book. I was very happy to have more of the backstory explained in this book. The language is about the same PG13 but the sexual content was a little stronger; however, I really liked the way it was put that "if you aren't getting some then you don't really want to read about it and if you are then you don't need to!" Well said." By Kent A. Larson
Product Details
Author: Gary Jonas
Audible Audio Edition
Kindle Price: Paperback $7.99, Audible $0.00
Listening Length: 5 hours and 56 minutes
Program Type: Audiobook
Version: Unabridged
Publisher: Sky Warrior Book Publishing, LLC
Audible.com Release Date: October 13, 2015
Language: English
ASIN: B016DTAL7S
Amazon Best Sellers Rank: #1912 in Books