The Werewolf of Bamberg (A Hangman's Daughter Tale) Review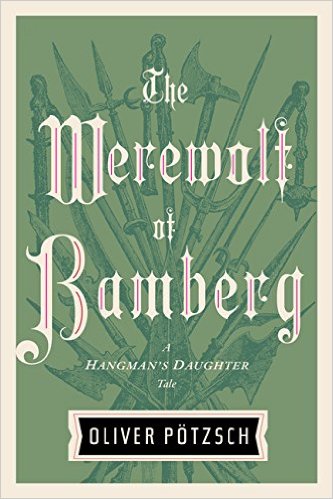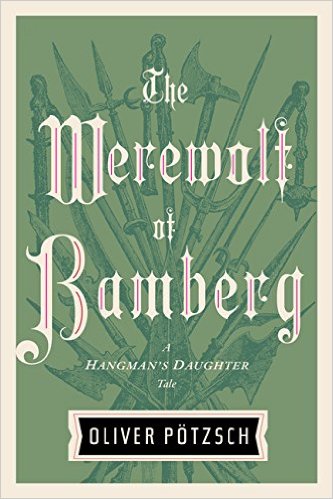 In 1668, hangman Jakob Kuisl, his daughter Magdalena, and her husband Simon travel to the town of Bamberg. But what was planned as a family vacation soon becomes a nightmare: a murderer in Bamberg is leaving the severed limbs of victims in the trash outside the city. When rumors quickly spread that the deaths are the work of a werewolf, Jakob must prove the superstition wrong and embarks on a search for the "devil of Bamberg." This thrilling fifth entry in Oliver Pötzsch's Hangman's Daughter series follows the continuing adventures and mysteries that surround the Kuisl family.
Check Out What Readers Said about Kindle/eBook!
"Loved this book! I am a huge fan of the Hangman's Daughter series and this book did not disappoint..well written and you will find it near impossible to put down!" By Kelly
"The hangman series is always an excellent read for history buffs, and this time Potzsch out did himself in the action arena. His characters in this novel were well developed and I could picture them in my mind. I have read all of this series and believe this may be the author's best. I am looking forward to the next Hangman's Daughter." By Andrea gutierrez
Product Details
Author: Oliver Pötzsch
Kindle Price: Library Binding $12.25, Paperback $11.56, Audible $0.00, MP3 CD $12.39
Series: A Hangman's Daughter Tale (Book 5)
Paperback: 592 pages
Publisher: Mariner Books (December 29, 2015)
Language: English
ISBN-10: 0544610946
ISBN-13: 978-0544610941
Product Dimensions: 5.5 x 1.6 x 8.2 inches
Shipping Weight: 12.6 ounces
Average Customer Review: 4.5 out of 5 stars
Amazon Best Sellers Rank: #36,996 in Books